Emily and Gina are friends, colleagues, and editors and readers of one another's work. Both our classes and coaching offer intellectual rigor, humor, practical advice, and a firm belief that stories can save lives. We look forward to collaborating with you.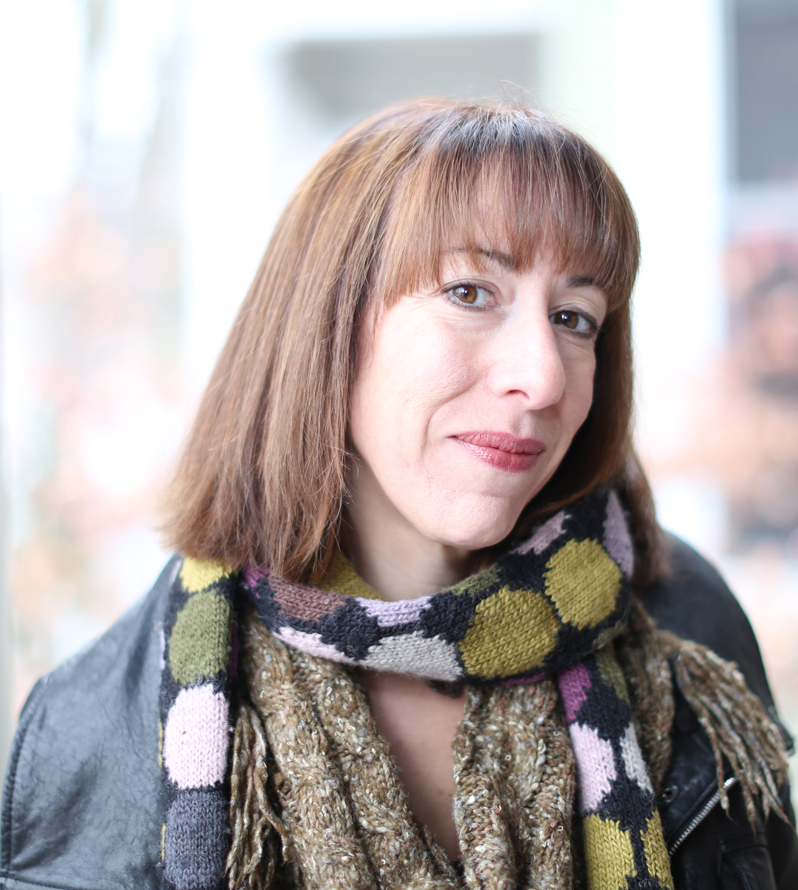 Gina Frangello is the author of four books of fiction in addition to the memoir, Blow Your House Down: A Story of Family, Feminism, and Treason (Counterpoint 2021). Her novel A Life in Men (Algonquin 2014) is currently under development by Charlize
Theron's production company, Denver & Delilah. Her most recent novel, Every Kind of Wanting (Counterpoint 2016) was included on several "best of" lists for 2016, including Chicago Magazine's and The Chicago Review of Books'. Now the Creative Nonfiction Editor at the Los Angeles Review of Books, she has 20 years of experience as an editor, having founded both the independent press Other Voices Books and the fiction section of the popular online literary community The Nervous Breakdown. She has also served as the Sunday editor for The Rumpus, and as the faculty editor for both TriQuarterly Online and The Coachella Review. Her short fiction, essays, book reviews and journalism have been published in such venues as Salon, the LA Times, Ploughshares, the Boston Globe, BuzzFeed, the Chicago Tribune, the Huffington Post, Psychology Today, and in many other magazines and anthologies. After two decades of teaching at many universities, including University of Illinois Chicago, Northwestern University's School of Continuing Studies, UCLA Extension, the University of California Riverside Palm Desert, Roosevelt University, the School of the Art Institute of Chicago, Columbia College Chicago, and Lake Forest College, Gina is excited to be a student again at the University of Illinois-Chicago's Program for Writers, where she has returned to complete the PhD she left unfinished twenty years ago. Gina lives mainly in Chicago and occasionally in the California desert with her family and three gluttonous cats.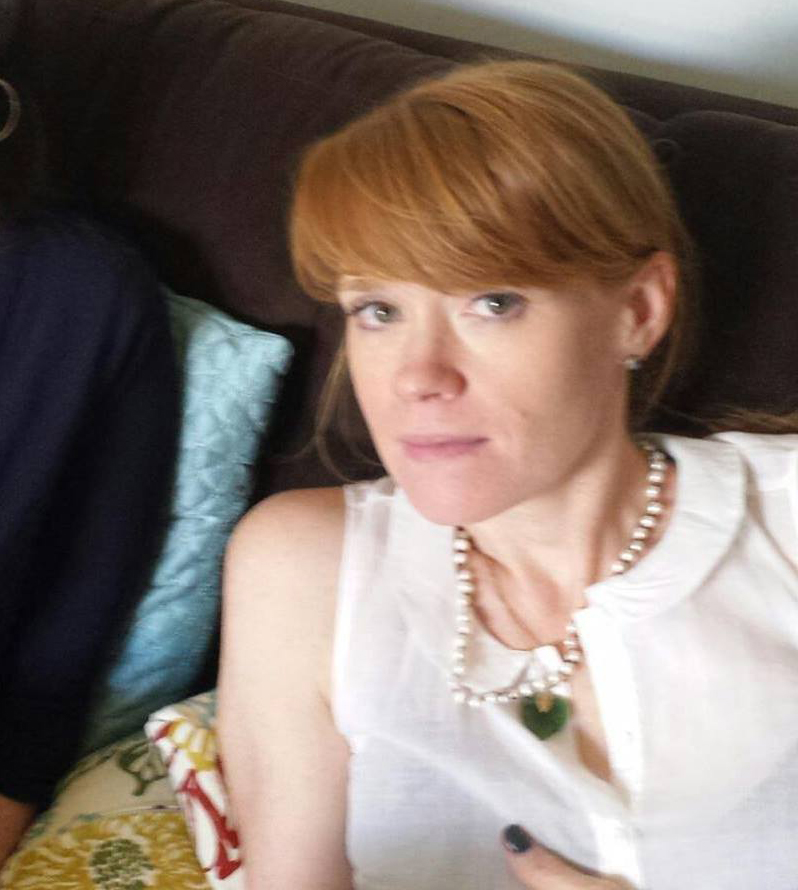 Emily Rapp Black is the author of Poster Child: A Memoir (BloomsburyUSA) and The Still Point of the Turning World (Penguin Press), a New York Times bestseller and an Editor's Pick, and a finalist for the PEN-USA Award; Sanctuary (Random House); and Frida Kahlo and My Left Leg (Nottinghill Editions/New York Review of Books).  A former Fulbright scholar, she was educated at Harvard University, Trinity College-Dublin, Saint Olaf College, and the University of Texas-Austin, where she was a James A. Michener Fellow in Fiction and Poetry. The recipient of a Guggenheim Fellowship, she has received awards and fellowships from the Rona Jaffe Foundation; the Jentel Arts Foundation; the Corporation of Yaddo; the Fine Arts Work Center, where she was a winter writing fellow; Fundacion Valparaiso; and Bucknell University, where she was the Philip Roth fiction writer-in-residence. Her work has appeared in VOGUE, the New York Times, Die Zeit, The Times-London, Lenny Letter, The Sun, TIME, the Boston Globe, the Wall Street Journal, Good Housekeeping, O the Oprah Magazine, the Los Angeles Times and other publications and anthologies. Her essays about end of life care and palliative care appear frequently in medical and academic journals and anthologies. She is currently Associate Professor of Creative Writing at the University of California-Riverside, where she also teaches in the School of Medicine. The mother of two children: Ronan (2010-2013), and Charlotte (age 6), she lives in the Inland Empire in Southern California.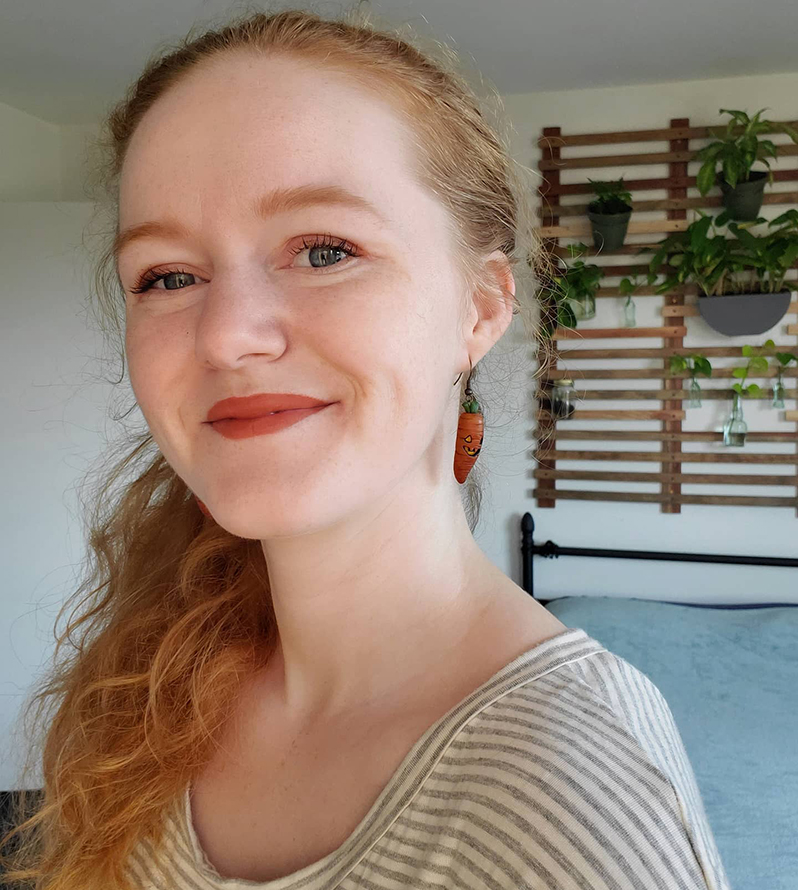 Administrative Coordinator/Swiss Army Knife
Heather Scheeler is a graphic designer, writer, and editor with an MFA in creative writing from the University of California Riverside Palm Desert and a BA in cultural anthropology from Humboldt State University. While living in Northern California, she founded and ran a weekly writing workshop that featured classes, critiques, and writing support structured to help both fiction and nonfiction writers create and polish their work on the way to publication. After moving to Southern California, she worked as the events intern for the Los Angeles Times Festival of Books before being hired onto the team as a full-time event producer at the beginning of 2020. When this job was cut short due to the pandemic, Heather took the opportunity to focus on freelance graphic design work among other creative endeavors before being invited onto the incredible team at Circe Consulting. Forever an Oregonian at heart, Heather now lives in Long Beach, CA with her two very important rescue cats, an indifferent tortoise, a leopard gecko, some bugs, a nice boyfriend, and a solid collection of fish.